Power Generation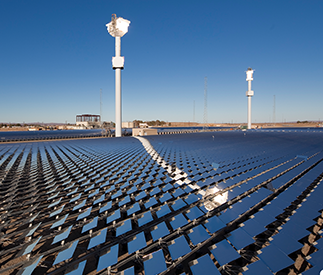 The power generation industry is progressively focused on improving efficiency particularly from developing nations like India, and continues to meet a significant percentage of the local energy needs
The People Infra addresses solutions to a range of challenges, including the need for infrastructure renewal in the wake of the global financial crisis, as well as issues relating to increasing demand for renewable energy, security, skills shortages and an evolving regulatory environment.
We at People Infra provides comprehensive consultancy services to project developers, contractors, asset owners and lenders over the entire power generation project life cycle
Our power generation expertise covers the development and implementation of new projects, engineering and technical support with regard to existing assets, and technical advisory and lender's engineering roles for power projects and asset sales.
We have a history of successfully developing and delivering power generation projects utilizing a variety of technologies. These include conventional thermal generation utilizing coal, gas and oil, to renewable applications utilizing wind, hydro, solar and biomass.
With extensive expertise in power generation, we manage project development and implementation in a proactive manner to prevent delays, simultaneously implementing highly effective project risk mitigation strategies.